A Horror film that is without a doubt, Unmissable! This is a film that has none or very little flaws and that proves to be one hell of a watch! Have no Doubts about watching, If I rate it 5 stars, it means YOU MUST WATCH IMMEDIATELY!
Halloween, Scream, The Cabin in the Woods, The Walking Dead
etc.
If a film has a 4.5 Rating, it means it is near perfection. It will have it's downfalls here and there but it will be an undoubtedly 'Amazing' Horror Film! Look out for this rating, because you're gonna want to watch the film that has it, Believe me!
Trick 'r' Treat, The Texas Chain Saw Massacre, Halloween H20, Nightmare On Elm Street
etc.
Now, You can bet that a 4 Star Rated Horror has it's problems, more than one, but what I can bet you, is that it will be one effective horror that will surely stick in your mind; It may not be the best of the bunch, but i can assure you it's one to look out for.
You're Next, Zombieland, Scream 4, Evil Dead
etc.
A film with a 3.5 Star Rating may not be the first choice when coming to watch a film, but that doesn't mean it's not a good film; I may not have what it takes to make a great film, but you can bet that you will get some sort of buzz watching a film at this rating, It will definitely deserve a watch, but check out your options first.
World War Z, The Conjuring, Shaun of the Dead, Grabbers
etc.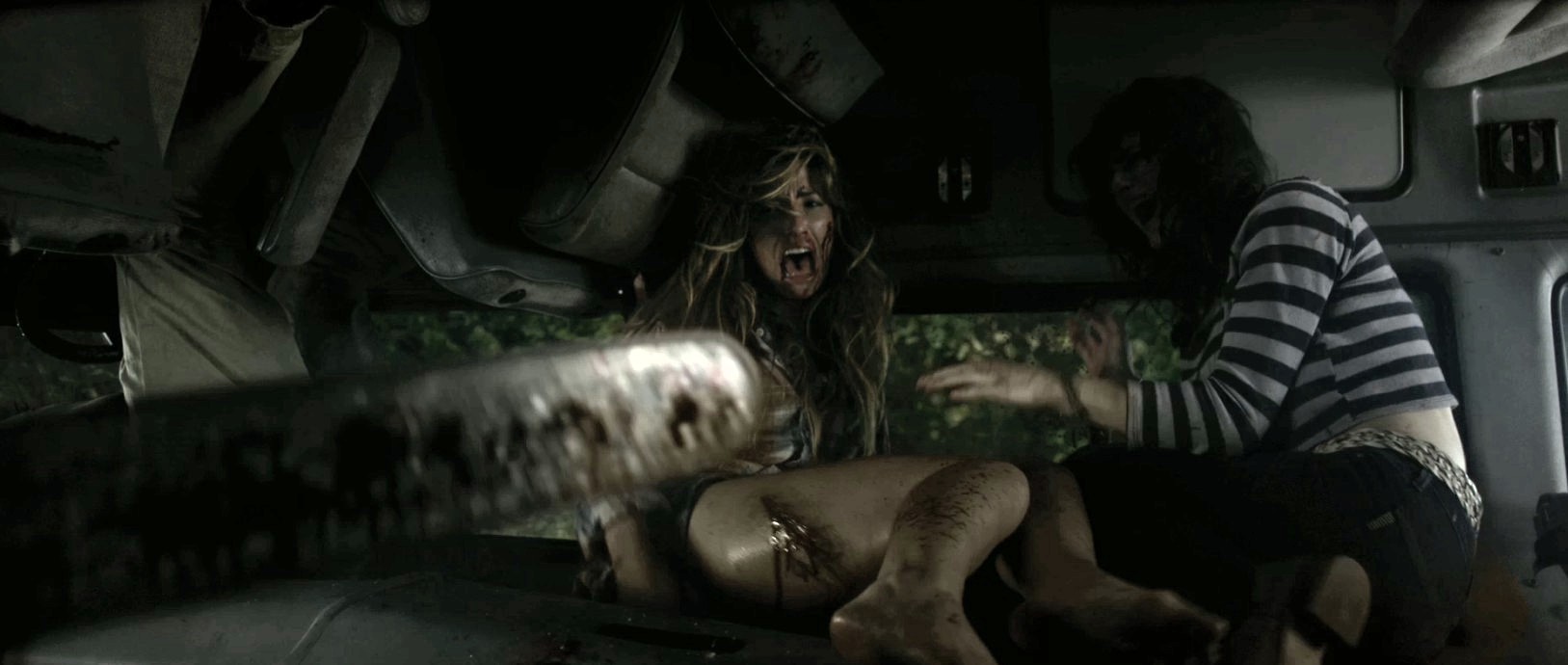 Don't get me wrong, I'm sure you would find a 3 Star film an enjoyable watch, even if it's not the best; And there is a good chance you can find plenty better than this standard but you should gain some sort of enjoyment from a film of this rating, and although it probably won't be the most memorable, I'm sure it will pass the time.
V/H/S, Texas Chainsaw 3D, Piranha, Final Destination
etc.
Now, If a film has this rating then don't have expectations, in fact, check out other reviews first to see if the film has a overall negative or positive overview. Having this rating simply means I am torn between liking or disliking the film, it will have as many negative aspects as positive... it's the luck of the draw.
House at the End of the Street, The Woman in Black, Mama, Sorority Row
etc.
A Film of this rating is one that is watchable at the most; There is little that actually makes this film good and you can find yourself zoning out while watching, or realizing how ineffective this experience might be. It won't be the worst, but it defiantly won't be the best...
Resident Evil, Friday The 13th, Jennifer's Body, Dark Skies
etc.
I would try and stay away from a film of this rating as long as possible; only acceptable to watch when there is nothing else to watch. You may find a few pleasing moments, but be prepared for a bland, weak, pointless and most likely scare-less experience that will make you want that time you wasted back.
Saw 3D, My Soul To Take, The ABC's of Death, The Uninvited
etc.
I Don't care what you say or what your excuse is, there is no reason to watch a film of this standard, I mean there is zero excuses for watching a 1 Star film; and if you're watching one, expect a dreary mess that does nothing but deliver bad acting and an terrible experience.
The Devil Inside, Smiley, The Roommate, Paranormal Activity 4
etc.
Seriously? Nothing more needs to be said...
Jason X, Wake Wood, The Task, Beneath etc.